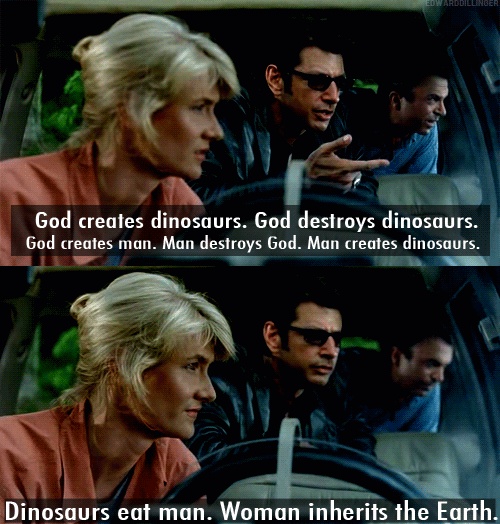 (I don't necessarily think ALL men need to be eaten. But I will, by default, reblog anything Jurassic Park ever.)
~TIAW on Tumblr and Pinterest.
~Where Louis CK gets me to want to marry him. (There is NOTHING hotter than a man who GETS it.)
~This is my new favorite website. Cervices! All the cervices! Goes well with 007 Breasts.
~This one keeps being shared on SOAM and TIAW Facebook walls and for good reason. It's a beautifully written story of stretch marks.
~Seriously. I cannot WAIT for this next generation of strong, intelligent women and men to be in charge. Like this girl for example. Make her president right now!
~This has been a particularly awesome Awesome, but this is my favorite article. Things no one will tell fat girls.